It is more important than ever that you and your family get a flu shot this year! Erie is offering the flu vaccine for all patients over 6 months old.
The shot helps protect you from getting really sick with the flu. It also helps keep people out of the ER and hospitals where doctors are still busy taking care of patients with COVID-19.
If you are older than six months of age and are an Erie patient, you can get your flu vaccine at an Erie health center. Call 312-666-3494 to register for a flu vaccine at Erie.
COVID-19 Vaccination is also available during this time for patients 12 and up!
It is possible, and safe, to receive the COVID-19 vaccine and flu vaccine at the same time.
Flu Vaccine Fairs will be held for any Erie patient age 19+ and up at Erie Humboldt Park, Erie Evanston/Skokie, Erie Foster Avenue, and Erie HealthReach Waukegan Health Centers on Saturdays this fall.
Call 312-666-3494 to register. Bring your ID and health insurance card (if you have health insurance - though insurance is not necessary).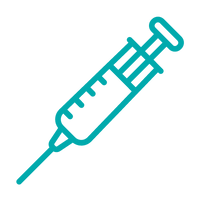 Saturdays
8:30 AM - 12:30 PM (Oct 16, 23 and 30)
10 AM - 2 PM (Nov 6, 13, 20)
Erie HealthReach Waukegan
Erie Evanston/Skokie
Erie Foster Avenue
Erie Humboldt Park
Erie HealthReach Waukegan
2323 Grand Ave
Waukegan, IL 60085
Phone: 847.666.3494
1285 Hartrey Ave
Evanston, IL 60202
Phone: 312.666.3494
5215 N. California Ave
Chicago, IL 60625
Phone: 312.666.3494
2750 W. North Ave
Chicago, IL 60647
Phone: 312.666.3494