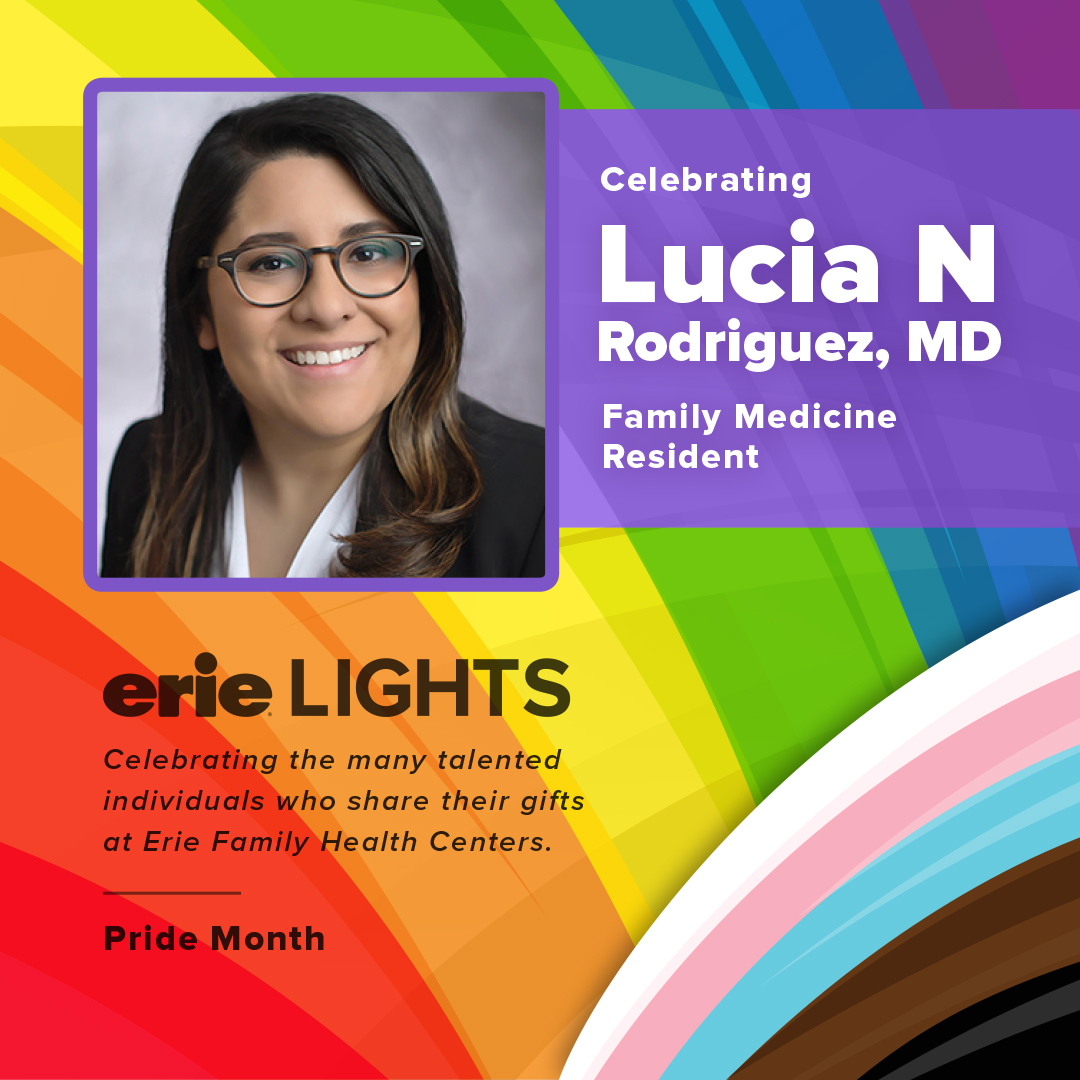 What led to your career in Family medicine? 
When deciding what specialty to commit to when I was in medical school, I was drawn to the variety within Family Medicine. By nature, I am a jack-of-all-trades that enjoys learning about new things and expanding my knowledge pool. Beyond that, in family medicine, I would have the opportunity to follow a person's care for years, and having that continuity is important to me! 
What brought you to Erie? 
In a way, I was brought to Erie twice. Once to be a resident and again as an attending (soon to be!). Part of what drew me to Erie was the opportunity to work with the Latino community. I wanted to provide medical care to my community in Spanish! 
Can you take us through a day in the life of a Family Medicine Resident? 
Our days vary depending on what rotation we are on! When I have a clinic day, I'll either make breakfast at home or stop at the coffee shop out front for a latte. My day is filled with seeing my patients, filling out paperwork, and coordinating care with our team members! After work, I'll either grab dinner with friends or head home to cook. Then it's time for any leftover note charting, some downtime watching Netflix, and bedtime. 
What do you like most about your job? 
I like the relationships I can build with the whole team, including patients, and working together to plan for their health and life. Also, shout out to my fellow co-residents who have played a big part in my life at Erie for the last three years! 
What is your favorite summer activity? 
I love sitting in the park with good friends, food, and ideally, a hammock. 
What advice would you give to a new Erie employee? 
I would say genuinely get to know your team! The MA's and RNs will become very important to your life at Erie, and having a genuine connection feels very nice. It is rewarding to have friends at work 😊 
What is something about you that not many people know? 
Few people know that I have a black belt in Taekwondo. (They probably wouldn't guess it based on how many doorways I run into daily) 
Why is it important to recognize PRIDE month at Erie? 
It is important to recognize PRIDE month at Erie because, alongside other marginalized groups, queer people continue to face discrimination within and by the medical community. Being a part of this power structure comes with the responsibility of recognizing the intersectionality between queerness and being a POC (person of color) that some of our patient's experience. So, we must not only recognize Pride but also take steps to make tangible changes to make our medical care more safe, inclusive, and accessible for our queer patients.