Erie is a community health center that cares for over 80,000 medical and dental patients across 13 locations throughout Chicago and the northern suburbs. For more than 60 years, we have provided high-quality care to diverse patients most in need, regardless of their ability to pay.
COVID-19 vaccine documentation is required for all employees.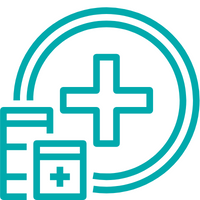 Ask about available sign-on bonus!
Chicago, Evanston &
Waukegan positions available
Care Coordinator
Dental Assistant
Lab Assistant
Maintenance Assistant
Reproductive Health Promoter
Provider Opportunities Now Available!
Erie is seeking physicians in the Chicago and Waukegan areas, interested in improving health and well-being in diverse underserved communities, providing ongoing comprehensive primary care to patients of all ages alongside an interdisciplinary health care team, and training the next generation of community-oriented primary care physicians.
Your home in
Chicago • Evanston • Waukegan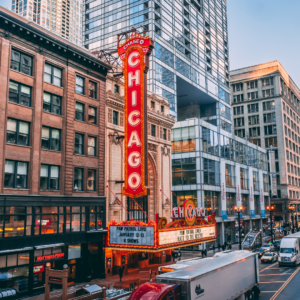 Enjoy all that Chicago has to offer: award-winning food, iconic attractions, and vibrant neighborhoods. Erie's Chicago community health centers are located in Humboldt Park, West Town, and Albany Park neighborhoods.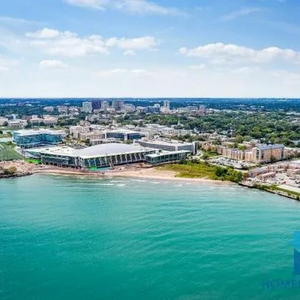 Ranked as the #1 best place to live in Cook County, Evanston boasts an area, urban feel while still being the home to many parks and five beaches. This city has a happening arts scene, multiple breweries, and plenty of whimsical book stores, coffee shops, and thrift stores. Evanston is home to Northwestern University and is located just a train ride from the Windy City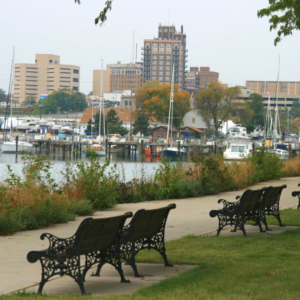 Located just 35 miles north of Chicago, Waukegan is a quiet suburban city offering an array of outdoor recreation activities, including forest centers and amusement parks, as well as a beautiful shore front and arts community.
Benefits of Working at Erie
As part of our commitment to remaining a top workplace in the Chicago area, Erie offers competitive compensation, generous paid time off, benefits, and many opportunities for learning and growth.
Medical, dental and vision health insurance
Erie employees and family members covered under PPO and BCO plans are eligible for 100% coverage if seen by an Erie health provider
Life and AD&D Insurance, provided at no cost to employees working at least 20 hours/week
Flexible spending accounts (FSA)
Employee Assistance Program (EAP) , which includes professional and confidential counseling services
Transit program that provides substantial savings on the Ventra card
Generous PTO
401k Retirement Program
Our Committment to Diversity, Equity, Inclusion, and Belonging
Erie Family Health Centers believes that healthcare is a human right. We acknowledge the deep history of systemic oppression, racism, and discrimination that plagues our communities. We recognize that historically marginalized groups have long been denied access to quality healthcare, education and employment opportunities which has led to devastating health disparities.
Erie is committed to confronting these inequities, challenging ourselves to work with excellence and humility, and keeping ourselves open to critical conversations that encourage learning, progress, and change.
We seek an organizational culture where the dignity and worth of each of our patients, staff, learners, and community partners are honored, and value is seen in everyone's unique differences. We pledge to continually explore and advance the values of diversity, equity and inclusion across all levels of Erie Family Health Centers in alignment with Erie's mission, vision and values.
Erie believes that building diverse teams is essential to meet the healthcare needs of an increasingly diverse patient population, and we are committed to hiring from within the communities we serve. We encourage candidates from all races, ethnicities, nationalities, abilities and gender identities–particularly those who have historically been marginalized in healthcare–to apply to join the Erie team.
We champion a team who will bring their unique differences and authentic selves–and consequently their wide-ranging perspectives, influential life experiences, and innovative approaches–to our clinical, operations and learning settings.
Our ongoing efforts include:
Staff Guided DEIB Action Plan
Our DEI Committee meets regularly to guide Erie's DEIB action plan.  The committee's focus areas are: Community and Culture, Communication and Change Management, Policies and Procedures, Patients and Services.
Employee Resource Groups (ERGs)
Employee Resource Groups (ERGs) connect team members who share common backgrounds or interests. They provide personal and professional development through mentoring, events volunteerism and community involvement.
Erie currently hosts three active ERGs, the Erie Black ERG, the Erie Queer/LGBTQIA+ ERG, and the Erie Disabilities ERG.
DEIB Education and Advocacy

DEIB Training: All new Erie team members are required to participate in DEI Training, with the goal to develop a shared language for and understanding of DEI core concepts and key terminology.
Town Halls: Erie regularly invites all team members to virtual Town Halls. These optional sessions make space for people to process and respond to current internal and external events.
The Nourish Series: This monthly series of educational webinars for Erie staff led by external experts covers a variety of health equity-related topics.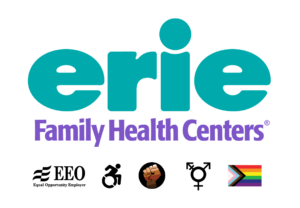 Learn More About Working with Erie
Want to learn more? Please reach out to our Human Resources team at careers@eriefamilyhealth.org.
Erie Family Health Center believes that all applicants and employees are entitled to equal employment opportunities and maintains a policy of nondiscrimination with respect to race, ancestry, color, religion, gender, age, marital status, sexual orientation, national origin, medical condition, disability, veteran status, union membership or activity or any other basis in accordance with applicable law, except where a bona fide occupational qualification exists.
Erie will comply with all phases of employment including, but not limited to, hiring practices, transfers, promotions, benefits, discipline, and discharge.
The Americans with Disabilities Act prohibits discrimination and ensures equal opportunity for persons with disabilities in employment, state and local government services, public accommodations, commercial facilities, and transportation. It also mandates the establishment of TDD/telephone relay services.