Managing a community health non-profit requires the best and brightest leaders in their field. We are proud to be led by a diverse team of talented individuals who are committed to the Erie Family Health Centers' values.
ERIE FAMILY HEALTH CENTERS 2020-21 DIRECTORS
The majority of Erie's Board proudly consists of members who are actually served by our health centers, ensuring our community responsiveness and accountability.
Matt Aaronson
Partner and Managing Director
The Boston Consulting Group
Rosalie Alicea, Vice Chair
Reyes Holdings, LLC
Betsy Berganza
Senior Director
YWCA Lake County
Nancy Bock
Community Volunteer
Michael Boyd
Community Volunteer
Celeste Castillo, Secretary
Community Volunteer
Ernest Chang
Strategy Advisor
BMO Harris Bank, N.A.
Michael Cole
Senior Vice President
HMS Holdings
Linda Cushman
Former Consultant
Hewitt Associates
Dr. Carolyn Ann Dickens
Assistant Professor
College of Nursing
University of Illinois Chicago
Lisa Dykstra
SVP & Chief Information Officer
Ann & Robert H. Lurie Children's Hospital of Chicago
Iman Emamifard
Community Volunteer
William G. Kistner, Treasurer
Retired Partner
Ernst & Young
Brian P. Marsella, Chair
Market President – Midwest
Cigna HealthCare
Eric Mayeda
Director
The Chartis Group
Judy Mendez
Community Volunteer
Richard J. Romanowski
Community Volunteer
Rev. Ed Sarden
Senior Minister
Christian Church Center
Jill Simon Svoboda
Community Volunteer
Darryl Tom
Counsel
Shaw Legal Services, LTD.
Katherine Wilson
Community Volunteer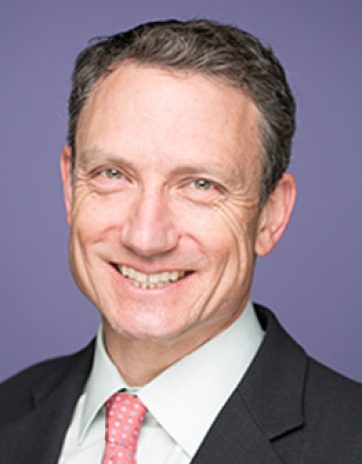 Lee Francis, MD, MPH
President and CEO
Dr. Lee Francis joined Erie Family Health Centers in 1991 and has served as President and CEO since 2007. Dr. Francis is charged with enacting Erie's strategic vision of serving as a national leader in the provision of community-based health care.
Nicole Kazee, Ph.D.
Senior Vice President Strategy and Business Development
Dr. Nicole Kazee joined Erie Family Health Centers in 2017 and serves as the Senior Vice President of Strategy and Business Development. In this role, Dr. Kazee helps ensure the sustainability of Erie's mission by leading the development of strategic goals and plans. She also provides oversight for managed care, marketing and communications, community engagement, and government relations.
Kevin Davis
Director Marketing and Communications
Kevin Davis serves as the Director of Marketing, Communications, and Community Engagement. Kevin provides leadership and strategic direction to share Erie's story and effectively reach current and future patients, employees, and community partners. He brings 15 years of marketing and branding experience in the nonprofit and education sectors to Erie, including leadership roles at City Year Chicago, North Park University, and the University of Illinois at Chicago. Kevin serves on the Public Relations Society of America Nonprofit/Association Executive Committee, on the general board of directors for Phi Beta Sigma Fraternity, Inc., and is a member of the 100 Black Men of Chicago. 
Kate Birdwell
Senior Communications Manager Marketing and Communications
Kate Birdwell is the Senior Communications Manager at Erie Family Health Centers. In this capacity, she focuses on internal communications to Erie's 700+ staff, marketing outreach to over 82,000 patients, media and public affairs, and serves as Erie's chief copywriter. Prior to joining the Marketing team, Kate directed all aspects of Erie's Annual Fund campaign to generate individual support for a large FQHC with 13 locations, including donor communications, prospecting, campaign material development, campaign analysis, gift stewardship and special event management. Her experience also includes 12 years in the arts and culture sector, working in various fundraising, event planning and other administrative roles for a variety of Chicago's world-class cultural organizations. Kate holds a Bachelor of Science in Communications from Northwestern University, with a concentration in radio/television/film.
Annet Miranda
Associate Director Community Engagement
Annet Miranda is the Associate Director of Community Engagement for Erie Family Health Center. She is responsible for developing, expanding, and maintaining positive relationships between Erie with community leaders and their institutions; and works in partnership with others to create and support programs that promote health and access to health. She collaborates extensively both externally and internally to make meaningful connections between Erie and the communities it serves.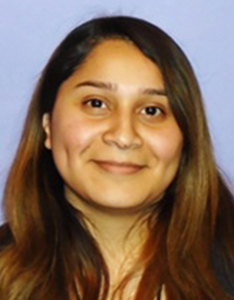 Lupita Monroy
Associate Director of Managed Care
David Bruce, CPA
Chief Financial Officer
David Bruce joined Erie Family Health Centers in 2015 as Chief Financial Officer. In this role, Mr. Bruce is responsible for leading the development of Erie Family Health Centers' financial strategy and for the success of its financial operations.
Josef Felger
Vice President Health Information Technology
Josef Felger joined Erie Family Health Centers' Executive Leadership Team as Vice President, Health Information Technology (HIT) in September 2018. He leads the organization's technology infrastructure, electronic medical records and business intelligence teams, also overseeing relationships with key HIT partners, such as Erie's founding stake in AllianceChicago.
Scott Spencer
Director of Finance
Scott joined Erie in December 2015. He is responsible for Erie's finance functions including Accounting, Payroll, Purchasing and Revenue Cycle. Prior to joining Erie, Scott's healthcare experience included Financial Leadership roles with Franciscan Health and Alverno Clinical Laboratories.
Melissa Hilton
Vice President, Development Executive Director, Erie Family Health Foundation
Melissa Hilton joined Erie Family Health Centers in 2012 and leads its fundraising efforts as Vice President, Development and Executive Director, Erie Family Health Foundation. In this capacity, she is responsible for developing and executing strategies to expand governmental and philanthropic support to advance Erie's mission.
Sandra Del Toro
Director Government Grants, Foundation Relations
Sandra Del Toro is the Director, Government Grants and Foundation Relations. In this role, Sandra is responsible for leading Erie's government, foundation and corporate grants program, which raises more than $25 million annually to support critical programs that benefit Erie patients and advance our mission.
Sandra has more than 20 years of experience in non profit administration and leadership including serving as deputy director, where she partnered with the executive director on execution of strategic initiatives and oversaw policy, communications, program development, strategic planning, and resource development. Previously, she has served in senior leadership capacities at The Chicago School of Professional Psychology, Mujeres Latinas en Acción and the Southwest Organizing Project, and led statewide legislative and advocacy work at the Illinois Coalition for Immigrant and Refugee Rights. She received her Master's degree in Public Policy Studies from the University of Chicago and her undergraduate degree from Stanford University. Sandra was a fellow in the 2012 class of the National Hispana Leadership Institute, which included studies at the John F. Kennedy School of Government at Harvard University and the Center for Creative Leadership.
Cathy Junia
Associate Director of Individual Giving and Events
Valeria Stokes, EdD
Vice President Human Resources
Valeria Stokes, EdD joined Erie in 2019 as Vice President, Human Resources. In this role, Stokes drives strategy for employee recruitment and retention, training and development, performance management, and compensation practices to support Erie's rapidly growing team.
Adriana Diaz
Director Employee Engagement and Change Management
Adriana has over 23 years of progressive experience in Human Resources in both the for-profit and non-profit sectors. Instrumental in increasing employee retention and partnering with members of management to identify and effectively implement engagement strategies.  She has spent the last 16 years with Erie in an evolving and exciting role that has seen Erie develop and maintain a reputation as an innovative employer of choice, while being recognized as a Top Employer by the Chicago Tribune five times.
Audwin Barnes
Director Talent Acquisition and Management
Audwin Barnes joined Erie as Director of Talent Acquisition and Management in 2020. Barnes is an accomplished HR professional with over 30 years of experience in talent acquisition leadership and consulting. Prior to joining Erie, Barnes served as Managing Partner of Talent Acquisition Partners, LLC, a human resources consultancy providing a broad range of functional expertise to clients including Toyota Industries Commercial Finance, Rushmore Loan Management, 7-Eleven, Inc., ShoreBank Corporation, Savoy Development and Oprah's Angel Network.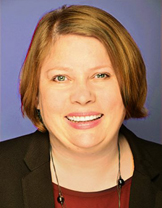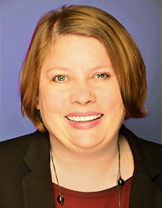 Amy Valukas
Chief Operating Officer
Amy Valukas joined Erie Family Health Centers in 2003 and served as Vice President of Patient Support Services from 2012 to 2016. Ms. Valukas ensures that Erie is focused on performance outcomes and the achievement of long- and short-term goals within its strategic plan, while adhering to the organization's mission, vision and values.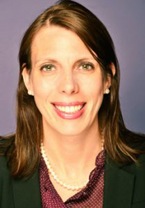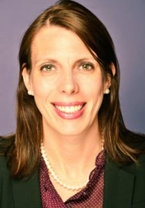 Victoria Whildin
Senior VP Operations
Vicki Whildin provides executive oversight for Erie's Humboldt Park, Foster Avenue, Helping Hands, and Waukegan health centers, as well as Erie's Oral Health program and our Patient Access (call) Center. She is also responsible for the success of Erie's Process Improvement, Referral and Health Information Management departments.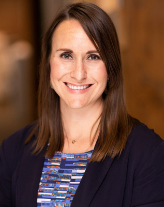 Elizabeth Bennetts
Director of Process Improvement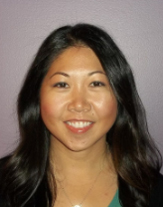 Hannah Chi
Director, School-Based Health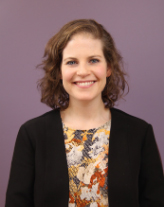 Shira Dunn
Director, Population Health &
Clinical Quality Integration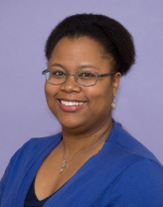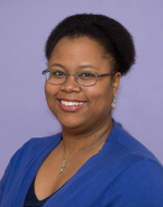 Carla Jones
Director of Operations
Erie Evanston/Skokie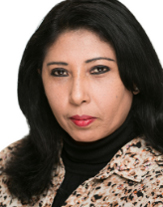 Marisol Jimenez
Regional Director Operations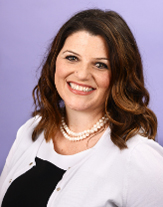 Kelly Klingensmith
Director of Operations Erie Foster Avenue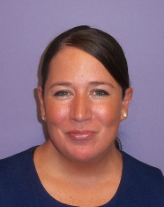 Suzanne Kunkel
Associate Director Patient Access Operations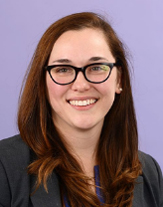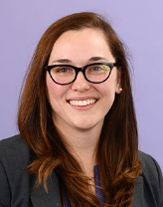 Josephine Llaneza
Senior Director Patient Programs and Health Equity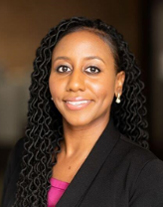 Ryan Lee
Director, Compliance and Risk Management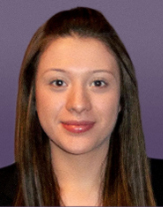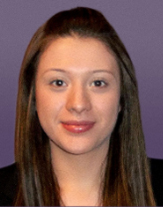 Betsy Lopez
Manager of Operations Erie Helping Hands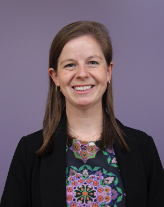 Bridget Magner
Associate Director of Patient Programs and Health Equity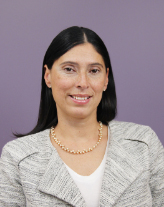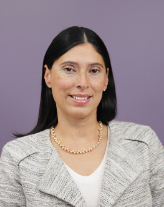 Maria Matias
Associate Director of Maternal and Child Health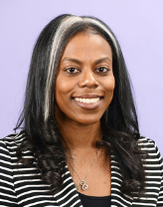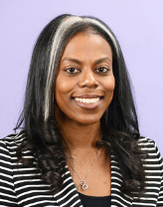 Kellie Medious
Senior Director Patient Access Operations
Dawn Sanks, RN
Director of Clinical Operations Erie Evanston/Skokie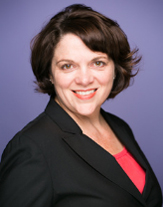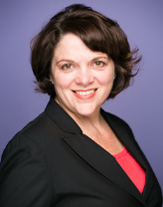 Robin Varnado
Senior Director Operations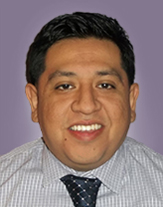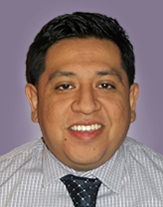 Jesus Villanueva
Director of Operations Erie HealthReach Waukegan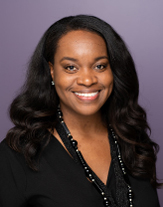 Kim Williams
Director of Operations Erie Division Street and Teen Center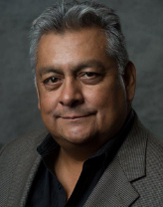 Ruben Zarate
Director Facilities
Dr. Caroline Hoke
Chief Clinical Officer
Dr. Caroline Hoke joined Erie Family Health Centers in 2004. As Chief Clinical Officer, Dr. Hoke works closely with the Executive Leadership Team, providers and staff to continue to enhance Erie's medical services, improve processes, and strengthen relationships with hospital partners
Tracy Irwin, MD
Hospira Foundation Endowed Medical Director of Reproductive Health
Lisa Kearney, DDS
Clinical Director Oral Health
Deborah Midgley, MD
Medical Director Adult and Family Medicine
Sara Naureckas, MD
Medical Director Adolescent and Pediatric Medicine
Jean Reidy, NP, MPH
Senior Director Nursing and Clinical Transformation
Jose Viruet, LCPC
Clinical Director Behavioral Health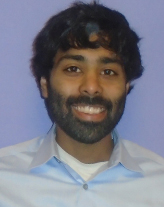 Syed Mustafa Alavi, MD
Delivering Family Physician Erie Evanston/Skokie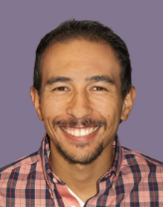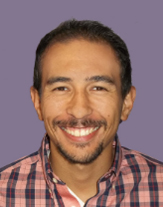 Christopher Benavente, MD
Delivering Family Physician Erie Division Street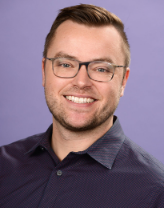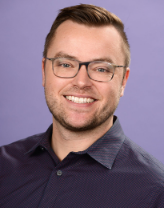 Christopher Boisselle, MD
Program Director Swedish Family Medicine Residency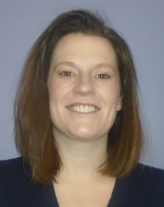 Natalie Raghu, FNP-C, APN
APRN Fellowship Director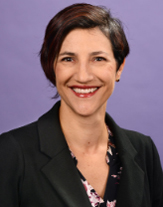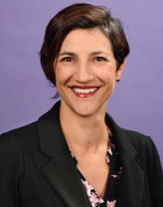 Alissa Carlson, MD
Director of Women's Health
Erie West Town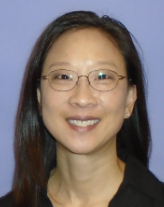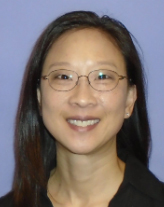 Catherine Chen, MD
Clinical Director Lake County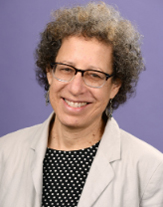 Elizabeth Feldman, MD
Medical Director Erie Evanston/Skokie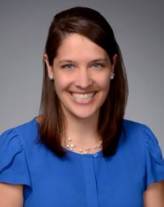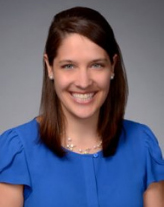 Michelle Byrne, MD
Clinical Director, Care Management Erie West Side School-Based Health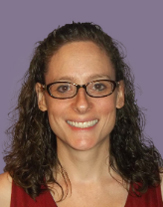 Judith Hortwitz, MD
Pediatrician Erie Evanston/Skokie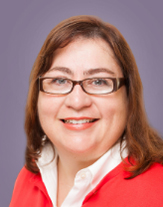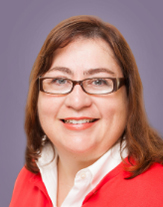 Martha Glynn, FNP
Medical Director Erie School-Based Health & Teen Center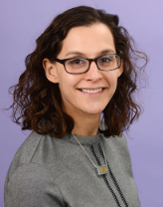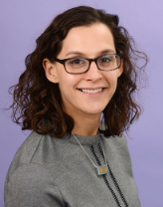 Miranda Hart, MD
Medical Director Erie Foster Avenue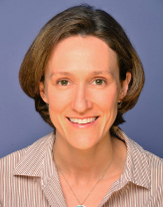 Kathleen Laslo, MD, MPH
Medical Director Erie Helping Hands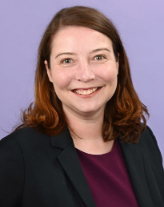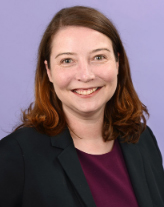 Emily MacDonald, BSN, RN
Director, Business Operations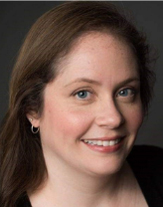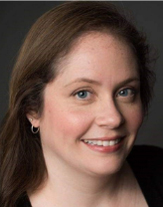 Jackie McSparron, PA-C
Medical Director Erie Humboldt Park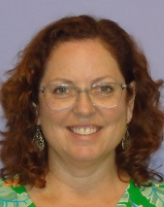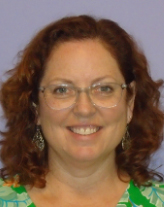 Sherry Nordstrom
Clinical Director of Reproductive Health Swedish Hospital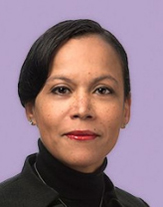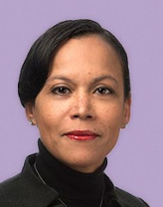 Lisa Oldham, MD
Medical Director Erie HealthReach Waukegan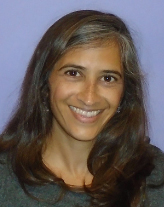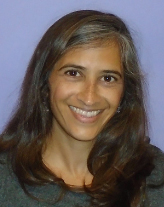 Rachel Ramaswamy, DO
Medical Director of Psychiatry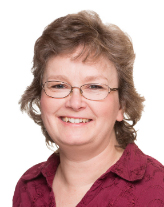 Heidi Vyhmeister, CNM
Clinical Director CNM
Prentice Women's Hospital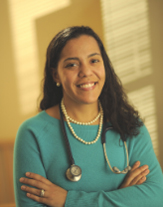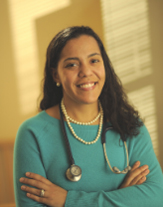 Santina Wheat, MD
Program Director Northwestern McGaw Family Medicine Residency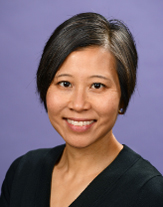 Daisy Wynn, MD
Medical Director Erie Division Street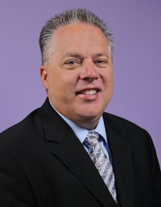 Josef Felger
Security Officer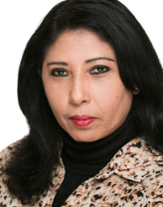 Marisol Jimenez
Emergency Preparedness Officer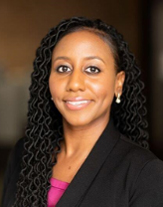 Ryan Lee
Risk Management Corporate Compliance Officer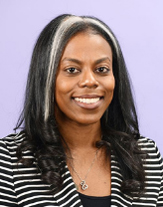 Kellie Medious
Privacy Officer Officer of Diversity,
Equity, and Inclusion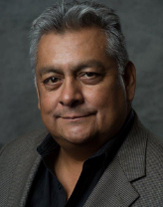 Ruben Zarate
Safety Officer