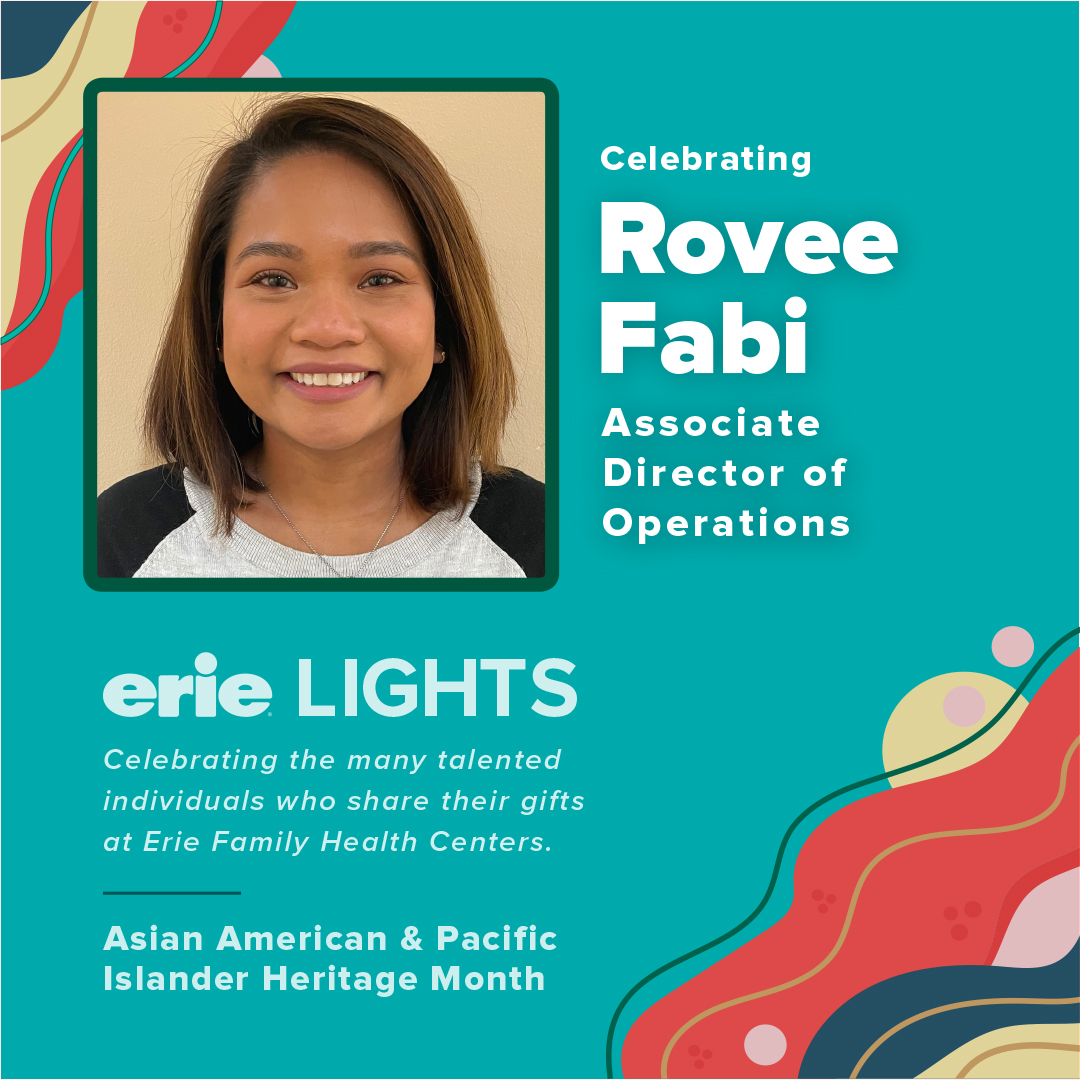 Rovee Fabi, a University of Illinois at Urbana-Champaign graduate, has only been at Erie for a short time but is already making an impact. As the Associate Director of Operations, Rovee supports the operations of the Oral Health and Behavioral Health departments. Before coming to Erie, Rovee spent 12 years at Promise Healthcare, serving as Dental Programs Administrator and Healthcare Operations Manager.
What inspired you to pursue a career in public health?  
Helping others inspired me to pursue a career in healthcare. I saw the need in the community and how we could help. I feel that an FQHC does a good job of addressing the community's needs and not just in one aspect but as a whole-because we also have our enabling services that aren't available in many private clinics. You also have those patients that appreciate it and appreciate what you do. For example, you have a kid who comes in crying for days because they had dental pain. They come into your clinic crying, and then they leave smiling. That's the rewarding part of it.
What is the most exciting part of your job?
The most exciting part of my job is getting to work with like-minded people. Everyone at Erie cares about the community and it's exciting to be part of it.
What surprised you most about working at Erie?  
The way that we can adapt.
What advice would you give to a new employee at Erie?  
Don't be afraid to ask questions. Everyone is very welcoming. Give yourself space to learn.
Do you have a favorite quote or mantra?
I have always liked the word dream. Nobody can take your dreams away from you.
What is your favorite book?  
The Harry Potter series, specifically book four. I also like mystery books. I enjoy reading Agatha Christie's books. I like reading and being in this different world.
What does AAPIH month mean to you, and how do you plan to observe it?
It means that we are finally being seen. Having a month dedicated to us is good because we are finally being seen as part of this country.