The best way to protect yourself from severe illness or death from COVID-19 is to get vaccinated and boosted.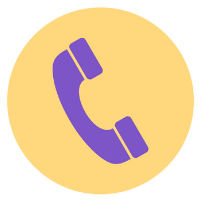 Call Us To Help You
Schedule An Appointment
Special Vaccine
Help for Teens

Anyone under age 18 needs consent from a parent or legal guardian to receive the COVID-19 vaccine, unless they are pregnant, parenting or emancipated.
There's a stronger COVID booster now!  The virus that causes COVID-19 has changed over time, and so have the vaccines. The updated booster (called the "bivalent booster") is specifically designed to protect you against the Omicron variants of COVID-19 currently causing most illness.   Click for details.
Call Erie at 312.666.3494 or 847.666.3494 to make a COVID vaccine appointment at any Erie location.
The vaccine is the best tool we have to keep people from getting sick and dying from COVID-19, safely spend time with our loved ones, and end this pandemic. 
These things are true about all of the COVID-19 vaccines being used in the United States:
The COVID-19 vaccine is completely free and available to everyone - with or without insurance.
You don't have to be a U.S. citizen to get the COVID-19 vaccine.
They have been properly tested on thousands of people of all genders, races and ethnicities and have proven to be very safe.
Side effects are mild and only last a day or two.
Erie now has COVID-19 vaccine appointments available for anyone ages 6 months and up.
Anyone under age 18 needs consent from a parent or legal guardian to receive the COVID-19 vaccine, unless they are pregnant, parenting or emancipated.
We understand that some people may be concerned about getting vaccinated. This is the first time we've been faced with a situation like this in our lifetimes. And there have been times throughout history where our government and healthcare system has abused communities of color. All of this can lead to mistrust and concern.
We believe that COVID-19 vaccination is the best tool to help stop the pandemic, keep people from getting severely sick and dying, and to protect those around you who are vulnerable and not yet eligible for vaccination. You shouldn't wait!
The COVID-19 vaccine development process included all the usual safety steps – none were skipped. The process was quicker than we're used to for a few main reasons:
Scientists and public health experts around the entire world focused their efforts on the COVID-19 vaccine at the same time. This has not happened in our lifetimes!
Companies produced millions of vaccine doses at the same time as the clinical trials were happening – this way, we would not need to wait to actually make the vaccines at the end of the safety tests.
Scientists didn't have to start from scratch. They used what they learned from previous coronavirus outbreaks like SARS in 2003 and MERS in 2012 to help figure out the science behind how the COVID vaccine works.
All three vaccines available now are very effective at preventing severe illness, hospitalizations and death from COVID-19, even the more contagious Omicron variant. 
The vaccines are effective for all genders, races and ethnicities. This is very good news!
Hundreds of millions of doses of COVID-19 vaccine have been given out across the United States with no more than a handful of reports of serious side effects.
It depends on which brand of vaccine you get. Both the vaccine created by Pfizer and the vaccine created by Moderna require two doses.  After you receive the first dose, you will need to come back to Erie at least 21 days later to receive the second dose. While you might receive some protection after the first dose, neither vaccine is fully effective until one or two weeks after the second dose. 
The vaccine made by Johnson & Johnson requires only one dose. It is fully effective two weeks after you receive it. 
To ensure the highest level of protection against severe COVID illness, one more additional or "booster" dose is recommended for the following groups:

Anyone over 18 years of age who received the 1-dose Johnson & Johnson vaccine more than 2 months ago.
The FDA and CDC recommend that these people receive one dose of the Pfizer or Moderna vaccine to help boost your protection from severe COVID illness.
Anyone age 5 or older who received their 2nd dose of Pfizer more than 5 months ago.

Erie is providing the Pfizer COVID-19 vaccine for booster shots. CDC's recommendations allow for this type of mix and match dosing for booster shots. (You may choose which COVID-19 vaccine you receive as a booster shot, and the Moderna vaccine is available at pharmacies around Chicago.)
Note: Anyone who has a moderate to severely compromised immune system is especially at risk for developing severe illness from COVID-19, and may not have built the same level of immunity to a 1- or 2-dose vaccine as compared to people who are not immunocompromised. These people are encouraged to receive an additional dose of the Pfizer or Moderna vaccine at least 28 days after their last dose to get the strongest protection.  
The best vaccine is the one that is most convenient for you. It is very important for all of us to get vaccinated as soon as possible. All three vaccines available to us now are very effective at preventing severe illness from COVID-19, hospitalization and death. 
Erie is now providing all three vaccines: Pfizer, Modern and Johnson & Johnson. You can choose which vaccine you would like to receive when you schedule your appointment.
The most common side effects reported by people who received the COVID-19 vaccine are:
Fatigue
Headache
Muscle or joint pain
Fever
Pain or swelling at the site of the injection (upper arm)
Most people report that the side effects are more noticeable after the second dose (if it is a two-dose vaccine). Any side effects typically go away after a day or two.
Erie has vaccine appointments easily available for anyone age 5* and up.
Give us a call at 312.666.3493 and we'll help you get scheduled.  
*Please note that anyone under 18 years old must have consent from a parent or legal guardian in order to receive the COVID-19 vaccine, unless they are pregnant or parenting.
It isn't true that only older adults and people with pre-existing conditions are at risk for getting really sick from COVID. As more and more older adults become fully vaccinated against COVID-19, the virus is still mutating and spreading rapidly among those who are not yet vaccinated – and this mostly includes young people. Hospitals are treating more cases of severe COVID-19 illness in young people than any other point in the pandemic. At the end of July 2021, people ages 18 - 49 made up the largest group of people hospitalized with COVID. 
To protect your own health, and the health of your friends and family, it is important that you don't pass up vaccination now that it's available to you! This quick shot, which is easier to access than ever, will allow you to safely return to in-person classes, activities, parties, concerts, etc. without the risk of getting sick, spreading COVID to anyone who might get really sick, or developing long-term health challenges that can come after a COVID diagnosis.
COVID-19 can be serious, and even deadly, and there is no way to know how the virus will affect you. And even if you catch the virus and don't get very sick, you could still spread the disease to friends, family, and others around you. COVID-19 has proven to have much more serious symptoms than the side effects of the COVID-19 vaccine. The vaccine is by far the safer bet.  Public health experts say that it would be well after 2021 for enough people in the US to become naturally immune to COVID-19, and that without a vaccine, hundreds of thousands more people will die.
The only people who cannot receive the COVID-19 vaccine are people with a history of severe allergies to its ingredients. Anyone with a history of severe allergic reaction (anaphylaxis) can still receive the vaccine but will be monitored for 15 minutes longer after vaccination to ensure they are safe. People with mild to moderate allergies to food, the environment or medications are still highly encouraged to receive the COVID-19 vaccine. If you have further questions, talk to your healthcare provider.
Yes! The CDC recommends the COVID-19 vaccine for people who are pregnant and breastfeeding. 
There is currently no evidence that any vaccines, including COVID-19 vaccines, cause fertility problems.  If you are trying to become pregnant, you do not need to avoid pregnancy after receiving a COVID-19 vaccine.
Yes, you should. After you have recovered from COVID-19, scientists do not yet know how long you are immune from catching COVID-19 again. The vaccine will be your best protection.
Even if you are fully vaccinated, you must continue to wear a mask in public indoor settings outside of your household, such as the grocery store. However, you will not need to wear a mask when visiting indoors with other fully vaccinated people or when participating in small activities outdoors. You must continue to wear a mask when outdoors and in crowded settings and venues, such as a ball game or music festival.
No. Erie provides all of our care, including the COVID-19 vaccine when it is available, regardless of a person's immigration status.
The COVID-19 vaccine is free for everyone, with or without insurance.